Halloweek Day 5!
For today's Halloweek post I will be listing some of my favourite fitness related Halloween costumes!
Richard Simmons
Come on, it's a pretty awesome costume.

80's Dancer // 80's Aerobics
Something from the 80's is always a great costume option so why not an 80's dancer?

Your Favourite Sports Team
Everyone got a favourite sports team. Why not go as a star from that team or even a fan?

Referee
Don't want to be a sports star? Be a referee!

Cheerleader
Pretty basic costume idea. (This Sandy inspired cheerleader costume is pretty cool though).

Zombie Cheerleader
But if you'd like to be a little more creative zombie cheerleader costumes are pretty awesome.

Zombie Football Player
Going with the above theme, if you're looking for a couples costume idea, a zombie cheerleader and a zombie football player would be an alright combination!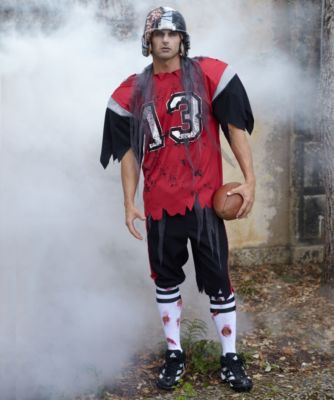 Boxer
An easy Halloween costume that you can buy or make yourself!

Gymnast
The Olympics were this year, so why not go as a gymnast?

Superhero
And last, but not least. Be a superhero! Superheroes are constantly saving the world. Running, jumping and flying! That's pretty fitness-y. (I just had to use a picture from the Halloween episode of Bones)

Which of these costumes was your favourite?
🎃👻
Halloweek Day 1
Halloweek Day 2
Halloweek Day 3
Halloweek Day 4