Smoothies are probably one of my most favourite morning food options. And although we're nearing Winter I thought I'd suggest 10 different types of smoothie combinations you can make!
Note: An optional food choice for all of these is milk or yogurt.
Triple Berry
1 cup (each) of raspberries, blueberries and strawberries
1 cup of ice
1 cup of milk or yogurt

Banana and Mango
1 medium banana
1 mango
1 cup of ice

Strawberry and Kiwi
2 kiwi's
1 cup strawberries
1 cup ice

Blueberry Pear
2 cups blueberries
1 pear
1 cup ice
1 cup Greek yogurt

Energizing Smoothie
1 cup berries
1 mango
1 banana
chia seeds (soak a tablespoon of chia in water for 10-15 minutes, then add them to your blender)

Tropical Mango 
1/2 pineapple juice
1 mango (diced)
1 banana
2 tablespoons lime juice
1/2 grated ginger
3 ice cubes

Pineapple Mango
1 cup pineapple
1 cup mango
1 cup coconut water
1 cup ice

Spinach Orange
1 navel orange
1/2 banana
1 cup spinach
1/4 cup coconut water
1 cup ice

Sweet Honeydew and Mint Smoothie
1/2 honeydew melon
1/2 cup light coconut milk
1-2 leaves fresh mint
1/2-1 tablespoon fresh lime juice
1 cup ice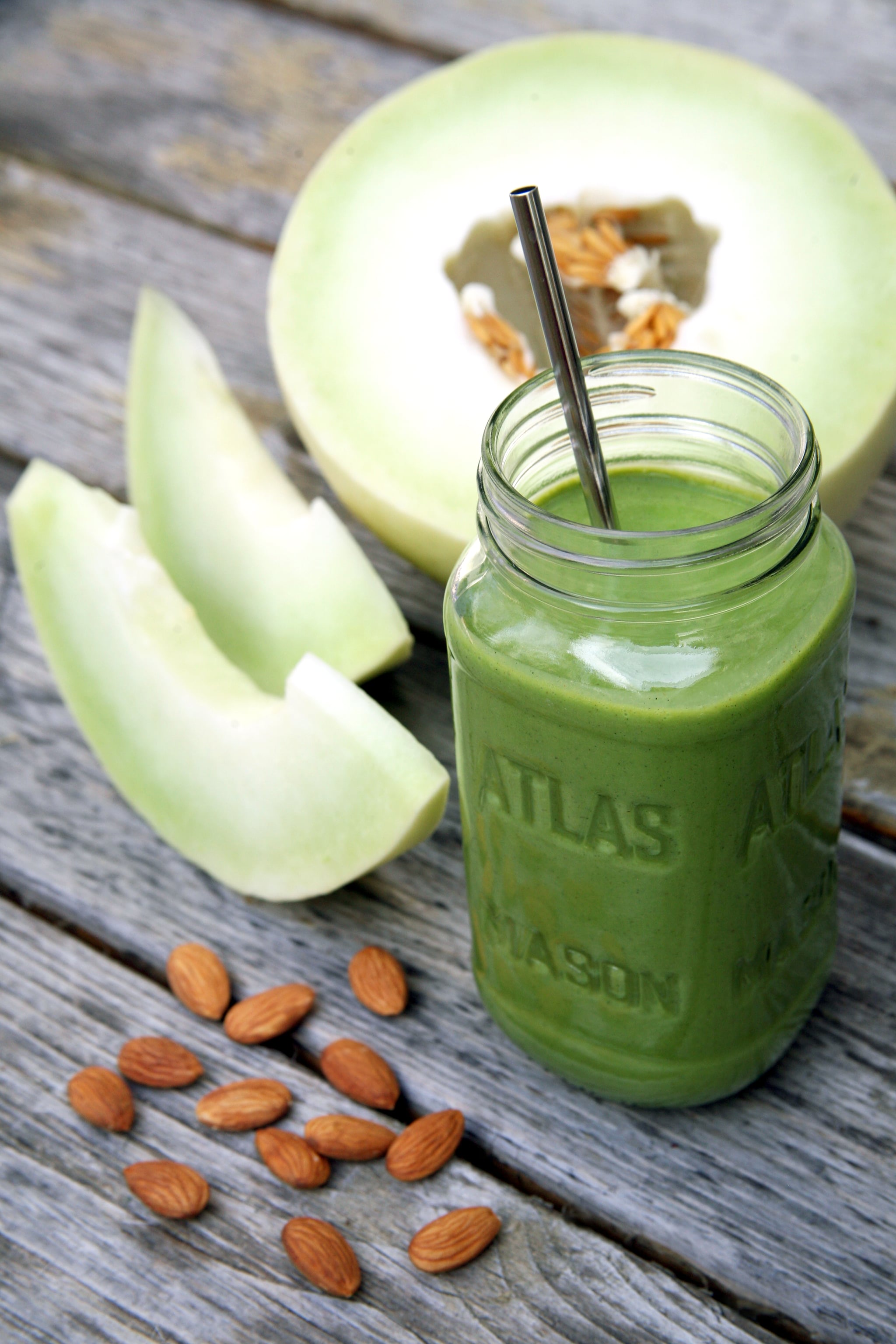 Tropical
1 cup ice
1 cup vanilla Greek yogurt
1 1/2 cup orange juice
1 cup pineapple
1 cup mango
1/2 small banana

Which smoothie combination is your favourite? Personally, my favourite smoothie combo is banana and mango with almond milk!